Welcome To
Pierce Elementary School
4343 Marilyn Dr. NE Cedar Rapids, Iowa 52402 | 319-558-2373
A message from our principal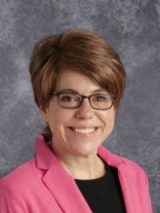 Hello and welcome to Pierce Elementary!
Pierce is one of the twenty-one elementary schools in the Cedar Rapids Community School District. We serve approximately 350 students K-5th grade and are proud to offer several programs in our building to meet your child's academic and social emotional needs. Our staff fosters a safe and collaborative culture that supports students to thrive.
We look forward to getting to know you and serving you and your family.
Go Panthers!
Mrs. Ziegler
Principal
1:1
Personal devices for all students